Now that the days are shorter I find myself leaving the hangar after dark and need a night light to get out without impaling myself on tools or airplane parts. Van's has recently begun offering a sign kit with LED lights that should be just the thing.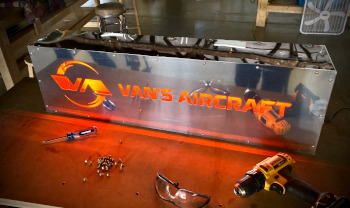 I ordered it and decided to paint it the same dark blue metallic as my RV-6. The sign comes with the orange LEDs shown but that just wasn't going to fit the feng shui of the hangar. So I ordered some programmable RGB LED replacements from Amazon.
This was my first experience with Van's matched hole kits and it's amazing - light years ahead of my RV-6 kits. I cleckoed it together in less than an hour to see how the new lights would work.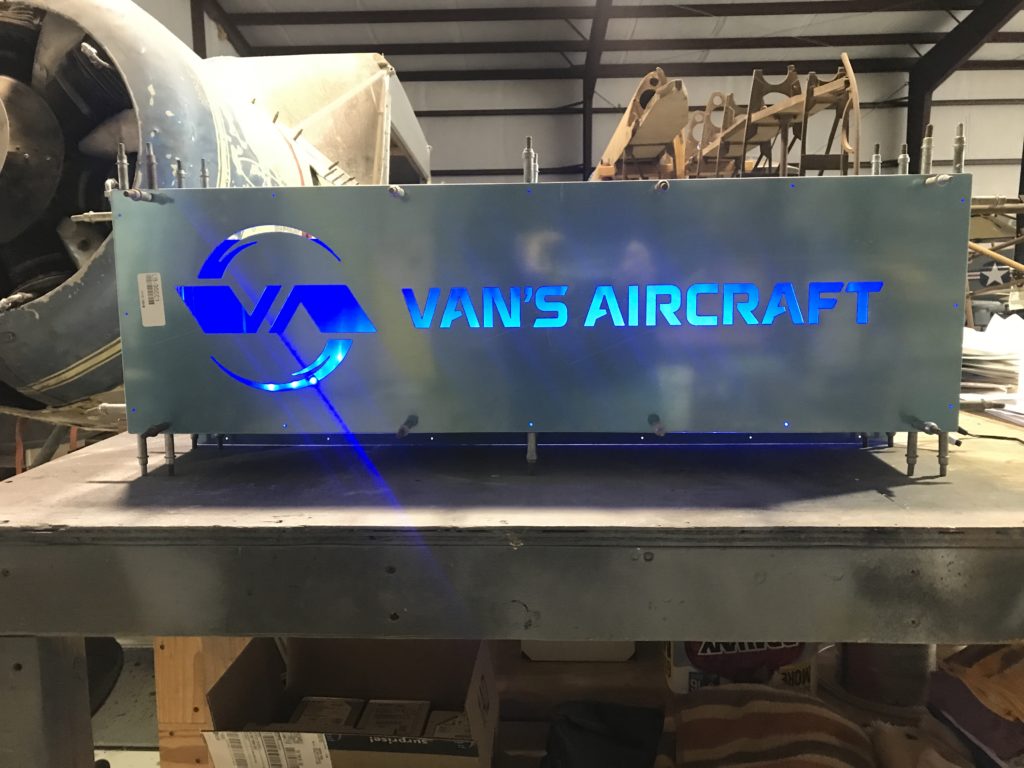 After making a couple choices of assembly options it's on to the clean-up and painting - white for the inside and BMW A35 Monaco Bleu for the outside.
After paint comes installation of the LEDs. The 5 meter strip wraps twice around the inside.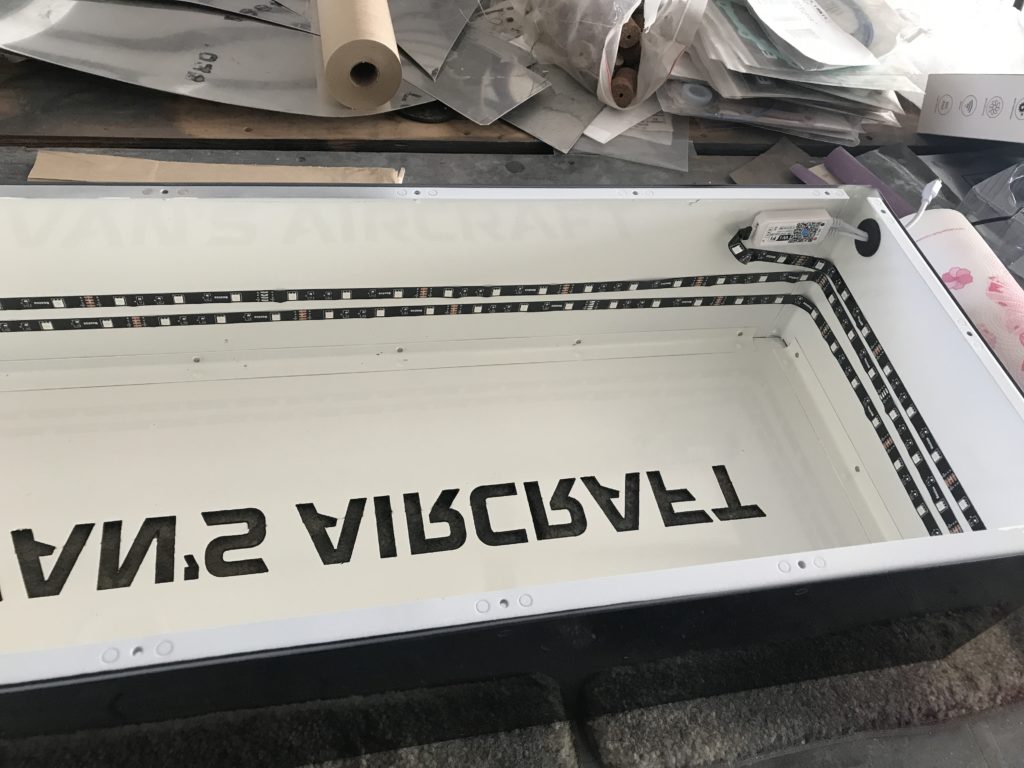 And it's done!